SHADBOLT Group donate money to Willow Burn Hospice to help towards build project.
Our very own Rob Plews and Katy Robertson called into the Durham based group last Thursday to present them with a cheque for £350 (pictured above).
The non-profit organisation are looking for 65 contributors to donate £350 each to help towards their new build project.
Each donation will allow them to purchase a pallet of bricks to put towards the build.
Shadbolt originally found out about the cause, as Rob's mother works at Willow Burn Hospice and told him about the fundraising efforts.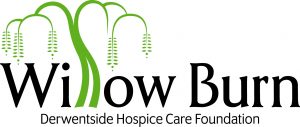 If you would like to get involved and donate, please contact Nicky Doherty by emailing NDoherty@willowburnhospice.org.uk.