Design. Manage. Construct.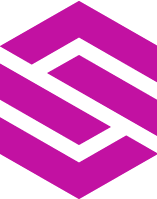 Architectural consultancy offering bespoke solutions from conception to completion.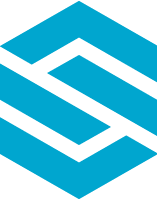 SHADBOLT
CIVIL & STRUCTURAL
Civil & Structural engineering consultancy offering a full range of specialist design services.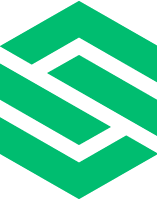 Geo-environmental consultancy specialising in ground investigation, remediation and development.
Shadbolt Group is a multidisciplinary consultancy and construction company built on exceptional people. We are committed to providing the highest level of service and expertise for any construction project and always strive to exceed client expectations. Our director-led service ensures every client benefits from the considerable knowledge and experience of our senior team.
Combined years experience
Over the past 10 years Shadbolt Group has provided excellent consultancy services on a number of our development projects throughout Northern England and Yorkshire. The Shadbolt team integrates well with our own in-house professionals and their valued input has contributed to the successful delivery of a large and varied property development portfolio.

Christopher Glass

Senior Technical Manager, Banks Group
Over the last 5 years I have worked with Shadbolt Group Environmental Team on developments they have been involved with through the planning regime and on projects I have procured through Part 2A. They are a knowledgeable, competent and friendly team. Their rates are competitive, and contracts have been delivered in a timely manner.

Sarah Clement-Dawson

Senior Contaminated Land Officer, Durham County Council
For the past eight years Shadbolt Group have consistently provided practical and timely advice with economic and deliverable geo-environmental solutions across our wide spectrum of developments.

Richard Hepworth

Director of Project Management, Urban & Civic Plc
Shadbolt Group provided Architectural and Civil & Structural design for the construction of a 60m high building housing Vham equipment. From the beginning they demonstrated a pro-active approach working closely with myself and my in-house Design team to achieve cost effective and practical solutions and I consider their services to be first class.

T Allan

Strategic Investment Director, Technip
We acknowledge that our requirements were challenging but Shadbolt Group completed the project to specification, on budget and on time. We wouldn't hesitate to use their services again or make recommendations to other prospective clients.

Andrew Lake

Project Manager, Haskel Europe Ltd.
Shadbolt Group have provided a range of professional services to PD Ports including environmental, geotechnical, civil & structural engineering over a number of years. They are client focussed and work with us to solve issues presented to us in a timely manner. I would work with them again.

Peter Wood

Principal Engineer, PD Ports
We have worked with Shadbolt Group for over ten years and they are now a key member of our design, planning and construction team. Shadbolt Group have significant depth of experience in within their team and are always professional, dedicated and rigorous in their approach to each project.

Gavin Cordwell-Smith

Chief Executive, Hellens Group Limited
The Shadbolt Group have carried out work for Northumberland Estates on a number of commercial projects, providing Architectural, Civil, Structural, Project Management & Geo-Environmental services.
They have provided an exemplary service and we would not hesitate in recommending them to other developers/landlords.

Michael O'Driscoll

Senior Asset Manage, Northumberland Estates