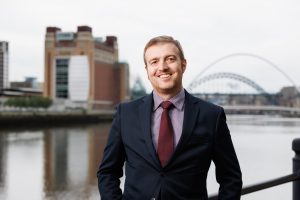 SHADBOLT Group is delighted to announce the promotion of one of our Architectural staff to Associate Director.
Following over a decade dedicated to the Group, we are thrilled to announce Ian Carman has been promoted from Associate, to Associate Director.
Ian's contribution to the Architectural department and company as a whole has been invaluable, and we believed it was the right time and well-deserved.
Ian said: "I'm delighted to have been made an Associate Director at Shadbolt Group, having started out as a technician, and gained a wealth of experience throughout my time here.
"The future is looking very exciting for both the architectural department and the group as a whole, so it's a privilege to be able to play a larger role in that future."
Following his promotion, Ian will now take on a leading role in the Architectural department, as well as having a bigger involvement in the company as a whole.
The department is set for expansion with the recruitment of another Architectural Technologist, so he will be heavily involved in the hiring process.
Lee Butler, Director at Shadbolt, said: "Having worked closely with Ian for over 15 years, I have every confidence that he will continue to drive the success of the Architectural team forward as it continues to grow."
This is the fourth internal promotion within the Group this year, following three during the company's annual reviews in April.
If you'd like more info on our upcoming Architectural Technician vacancy or would like to be updated on future vacancies, please get in touch with the team on 0191 478 3330 or email admin@shadboltgroup.net.