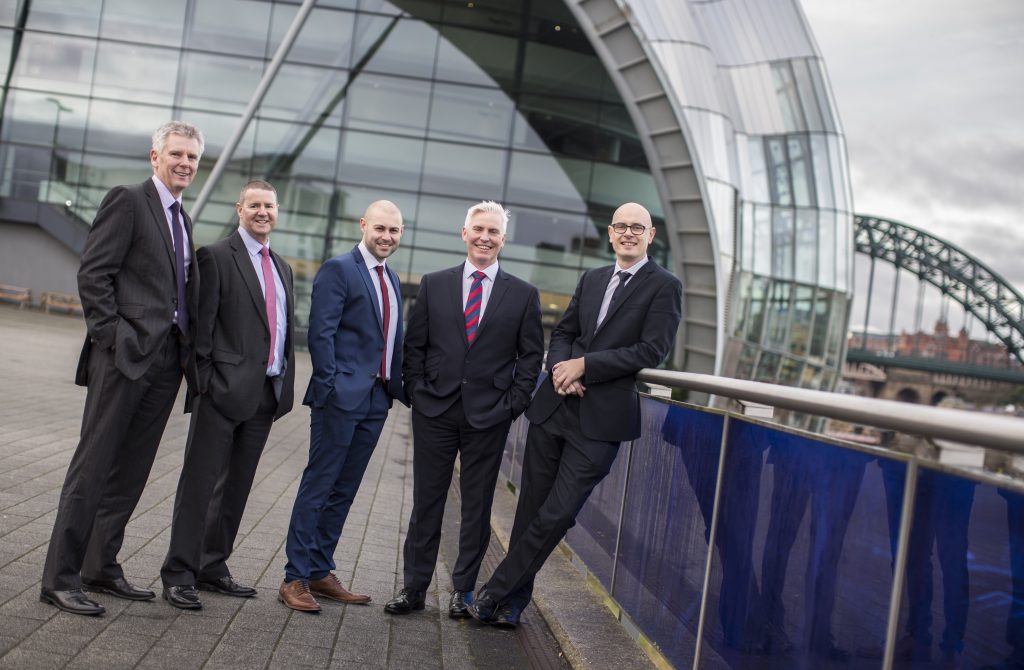 Christmas has come early for one expanding professional construction solutions provider as it celebrates its best year yet.
Shadbolt Group, a Gateshead-based multidisciplinary consultancy and construction company, is set to turn over more than £1.85m this financial year, after taking on a raft of new projects, as well as opening a new Midlands office.
With nearly 40 years of trading, Shadbolt Group prides itself in being able to deliver some of the region's largest industrial and commercial developments, as well as supporting smaller clients with the same level of high service, which is what the company takes great pride in.
While Shadbolt Group is currently undertaking projects throughout the UK, it has the capacity to work internationally and has previously undertaken exciting opportunities as far afield as Brazil.
The company's client-focussed approach has led to over 80% repeat business over the past financial year and its continued growth has been achieved through working with key clients including Go North East, the region's largest bus operator.
Shadbolt is currently helping to relocate the organisation from its historic Stanley depot to a £3.5m state-of-the art facility.
Richard Gale, director at Shadbolt Group, said: "Our differentiator within the region is our ability to provide our clients with a one stop shop for their construction consultancy services. As a group we offer architectural, civil, structural, environmental and construction management services. From concept to handover this approach is tried and tested to reduce cost, timescales and give our clients a single point of contact to ensure the successful delivery of their projects."
"This has been well demonstrated through the multiple projects we have completed around the country for Go-Ahead Group. Our team approach to construction consultancy offers significant advantages and has allowed us to support Go-Ahead with everything from small maintenance related projects to their new state of the art bus depot facility in Consett."
Looking forward, the group is beginning preparations for several exciting ventures in the new year. Among these are two projects for Northumberland Estates including a purpose-built headquarters for Hardy's of Alnwick and a £4m specialist care scheme in Backworth for those with early onset dementia, as well as various large-scale residential and commercial developments in Essex and Nottinghamshire.
Michael O'Driscoll, senior asset manager at Northumberland Estates, a long-term client of Shadbolt Group, added: "At Northumberland Estates we have a very diverse property portfolio which spans across multiple sectors and geographical locations. Shadbolt Group has worked on many projects over the last 10 years on our behalf and its multi-faceted team is able to deliver a wide range of specialist services making them an invaluable partner."
The company has also been appointed by Lord Devonport to provide civil engineering services at the site of the proposed Elizabeth Landmark. The 55m sculpture, a monument tribute to the Queen, has been designed by artist Simon Hitchen and is set to be built in Ray Demesne estate, between the A68 and A696 at Kirkwhelpington.
The increase in work has led to the opening of an office space in Corby, which will allow Shadbolt Group to better serve its rapidly growing client base in the Midlands and southern regions. This has resulted in the addition of four new members of staff to the 26-strong team. These include two geo-environmental engineers, Emmanuel Barreto and Ronshy Kurian, business and brand manager Rebecca Greener and most recently, Shadbolt welcomes Christopher Botterill to its quantity surveying team.
Lee Butler, director at Shadbolt Group, said: "We're incredibly fortunate to have had the opportunity to help shape such innovative and important ventures around the country, and we're even prouder that these contributions are helping us grow to the point we're experiencing our best ever year of trading.
"In addition to our increase in staff to match the aspiration of Shadbolt Group's growth strategy, we have been making significant inward investment in terms of rebranding, new website and refurbishment of the head office in Gateshead. I'm confident this investment will help us reach our next turnover target of £2m."
To find out how Shadbolt Group can help deliver your next construction project please get in touch with the team on 0191 478 3330 or email admin@shadboltgroup.net.