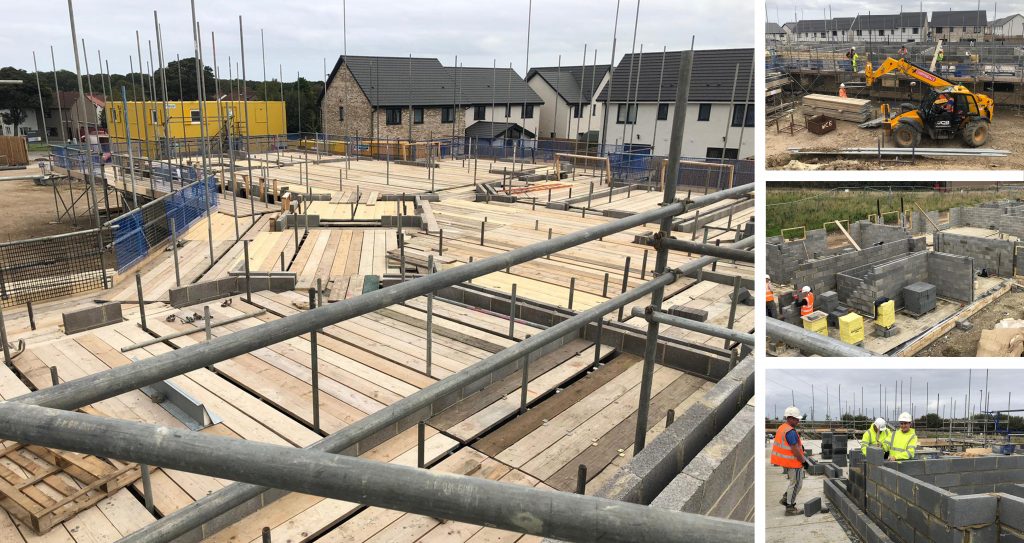 Construction on the North East's first specialist Dementia Care Facility is now in full swing.
Following a prolonged planning period and further delays from COVID-19 restrictions, building works are now progressing swiftly on the new North Tyneside development by Brims Construction.
The residential care facility – Havelock Place – which will be operated by Everyday Homes (part of AgeUK), are working alongside Northumberland Estates on the project.
Build commenced at the start of August and buildings are already taking shape, with flooring and partitions already being laid, while the smaller units are following quickly behind near first floor level.
Construction is set to complete at the start of 2021, with the facility itself opening in June.
Shadbolt Group have – and still are – providing a full multidisciplinary service for AgeUK North Tyneside and Northumberland Estates, providing the Architectural Design, Civil and Structural Engineering as well as our Geo-Environmental Team completing all groundwork readying the site prior to build and providing validation for the gas protection measures which are being put in place.
See below overhead drone footage which was taken of the site mid-August. We are excited to see this project take shape over the coming months!