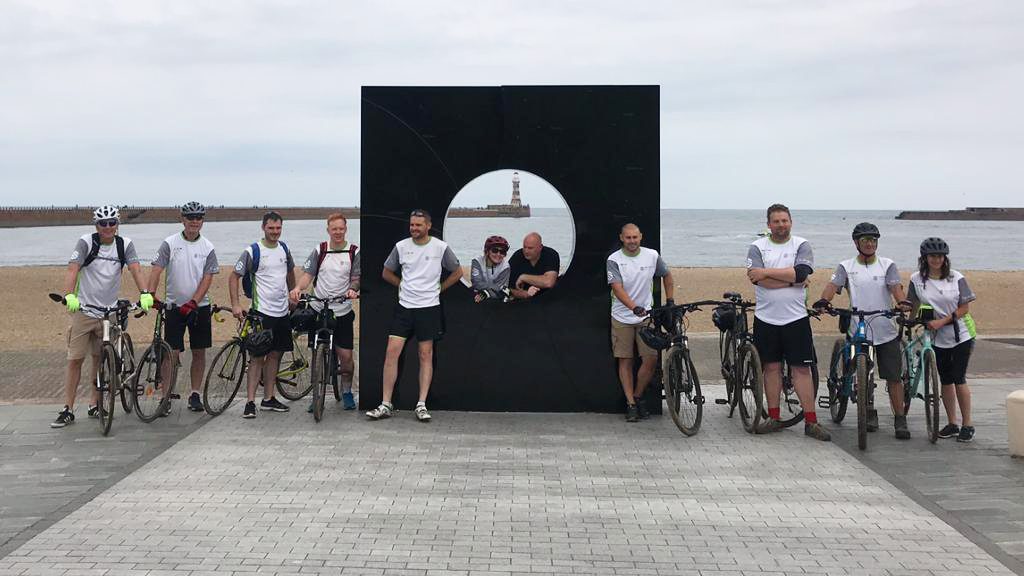 Shadbolt Group Coast to Coast bike ride is a massive success, after raising just under £1,500 for Muscular Dystrophy charity – 'I'm in for Will'
After a three-day cycle across the width of the country – Whitehaven to Sunderland – we managed to surpass our £1K target and raise a fantastic £1,480 with the support of friends, family and clients.
Setting off on Friday 21st, our 10 cyclists were transported across to Whitehaven harbour where they would commence their 137-mile journey.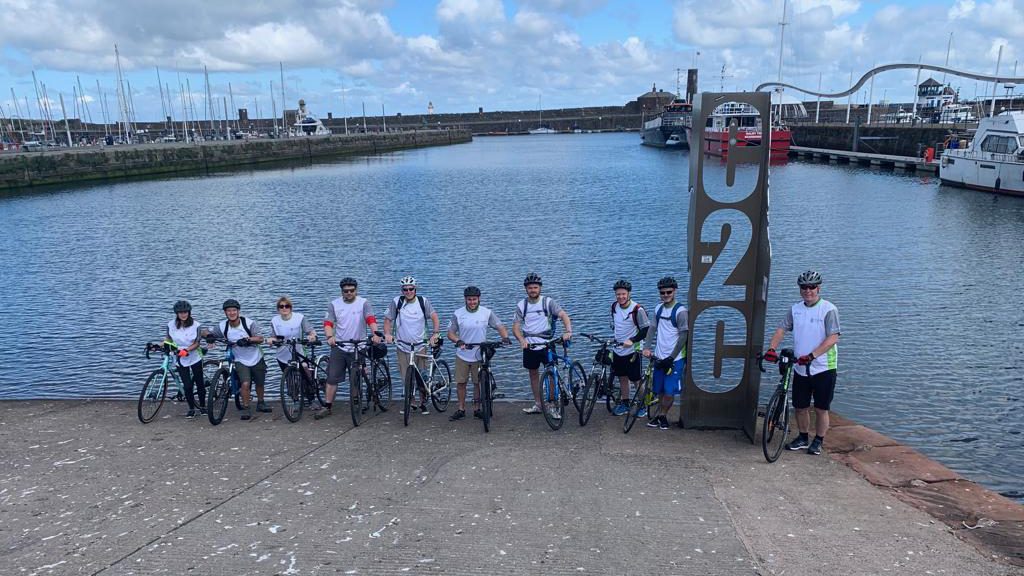 THE ROUTE:
Day 1: Whitehaven to Penrith (55 miles, 1370m climbing) passing through the Lake District with the occasional stop for a scenic snap.
Day 2: Penrith to Eastgate (42 miles, 1530m climbing).

Day 3: Eastgate to Sunderland (40 miles, 750m climbing), the last stretch homebound, finishing with a group picture at Roker Beach.
After arriving back home late Sunderland afternoon, the riders headed home, with work to look forward to the next day (no rest for the wicked!).
Back in the office Monday, and donations were still being received in support for 'I'm in for Will' – a family fund set up by close friends of Shadbolt director, Lee Butler.
All donations are automatically sent to Muscular Dystrophy UK, going towards finding a cure for children like Will and adults suffering from Duchenne muscular dystrophy.
There's still time to donate! Visit our Just Giving page to leave your donation here – http://www.justgiving.com/fundraising/shadbolt-group.