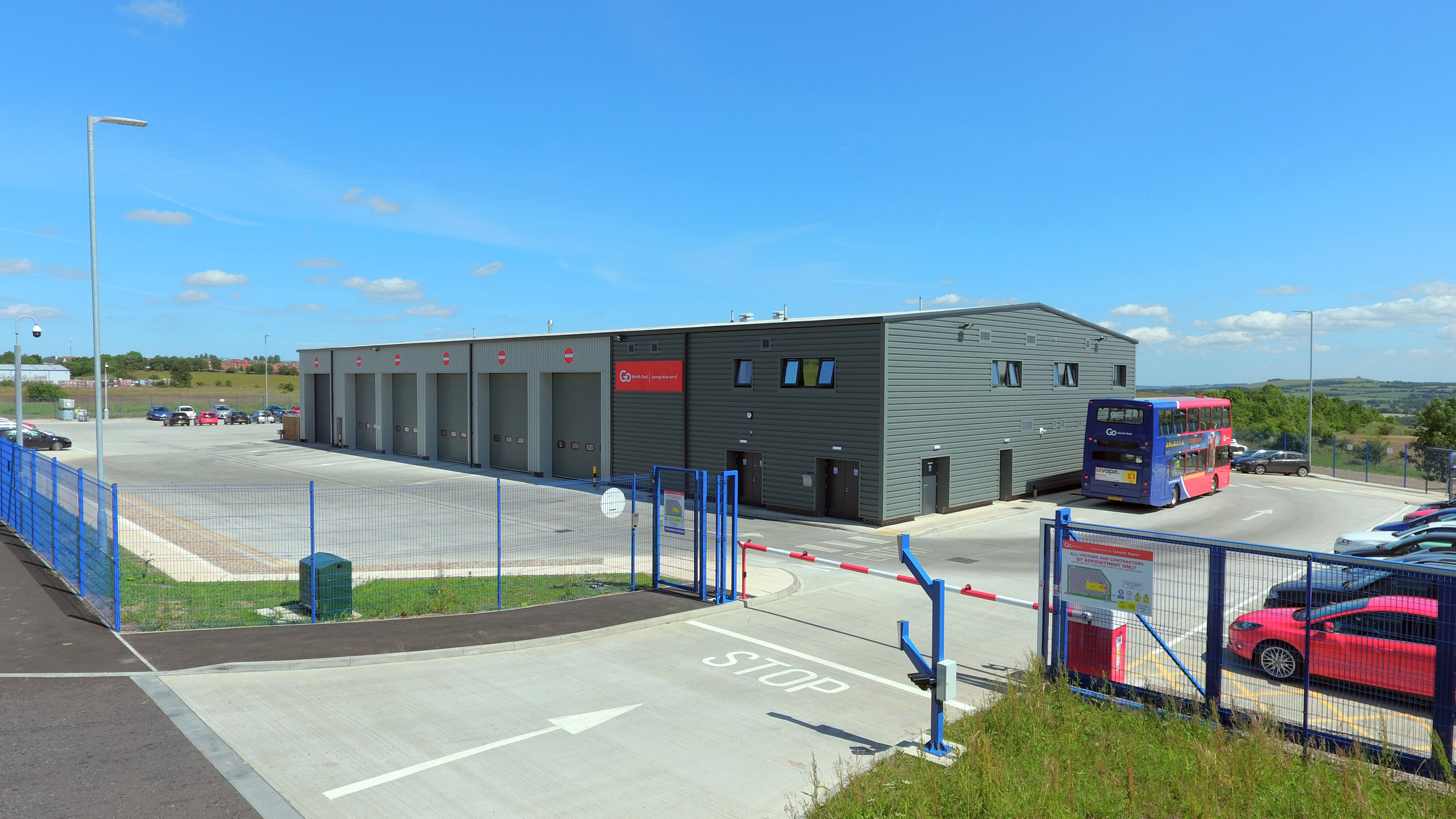 Go-Ahead Bus Depot, Consett
Shadbolt provided a full multi-disciplinary construction solution for Go-Ahead Group Plc for their new Consett bus depot including architectural, geo-environmental, project management, and civil and structural engineering.
The new 11,585ft² state-of-the-art facility is to replace the former Stanley depot, which has serviced the bus operator for almost 100 years.
Features such as a full-recycling vehicle wash, spill-free refuelling system, and lean engineering facility for vehicle maintenance are included to streamline processes.
The building design was developed co-operatively with Shadbolt Architectural and Go-Ahead Group's property team. Whereas the construction project itself was managed throughout by Shadbolt Management Ltd who oversaw the full project from concept to completion, ensuring its smooth delivery.
The bus depot was officially opened March 15th, following a 32-week build.
The scheme was facilitated by Project Genesis, which was formed after the closure of the Consett Steel Works to help regenerate the area.