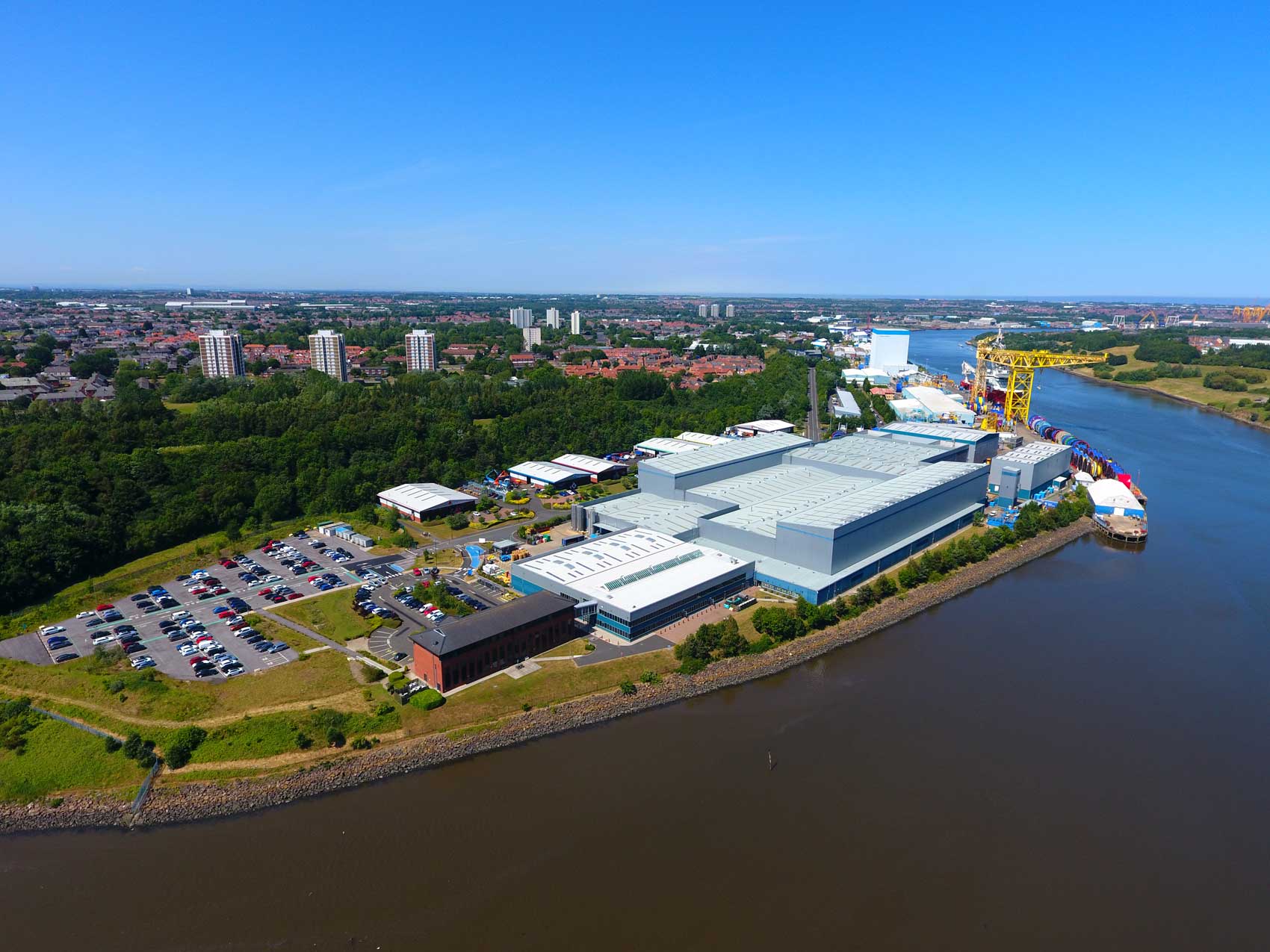 The Shadbolt relationship with Wellstream now spans over 22 years and several continents. Wellstream has been one of the region's export success stories for the manufacturing of flexible pipe for the oil and gas industry. Shadbolt was initially commissioned to provide architectural and civil and structural engineering services for a 15,000m2 manufacturing unit with supporting engineering offices at the Wellstream base on the River Tyne.
The building has two 250 tonne gantry cranes located in high bays that support the manufacturing process throughout the facility. Our team worked closely with the existing company, based in Florida, to ensure that Newcastle got a state of the art facility. The key challenge to the design team was to provide a facility that would demonstrate lean manufacturing, while handling 250 tonnes of product on reels that were 11m in diameter.
Following the opening of the facility in 1997, Wellstream continued to expand, increasing the size of its building area to 23,000m2. When the time came for the firm to expand into the emerging market in Brazil, Shadbolt Group stepped up to the challenge, delivering its full range of services to design the new manufacturing and logistics facility.  To this day we have continued supporting Wellstream now BHGE, in not only our core services but also in the project management of specialised capital equipment and improving the product manufacturing process.