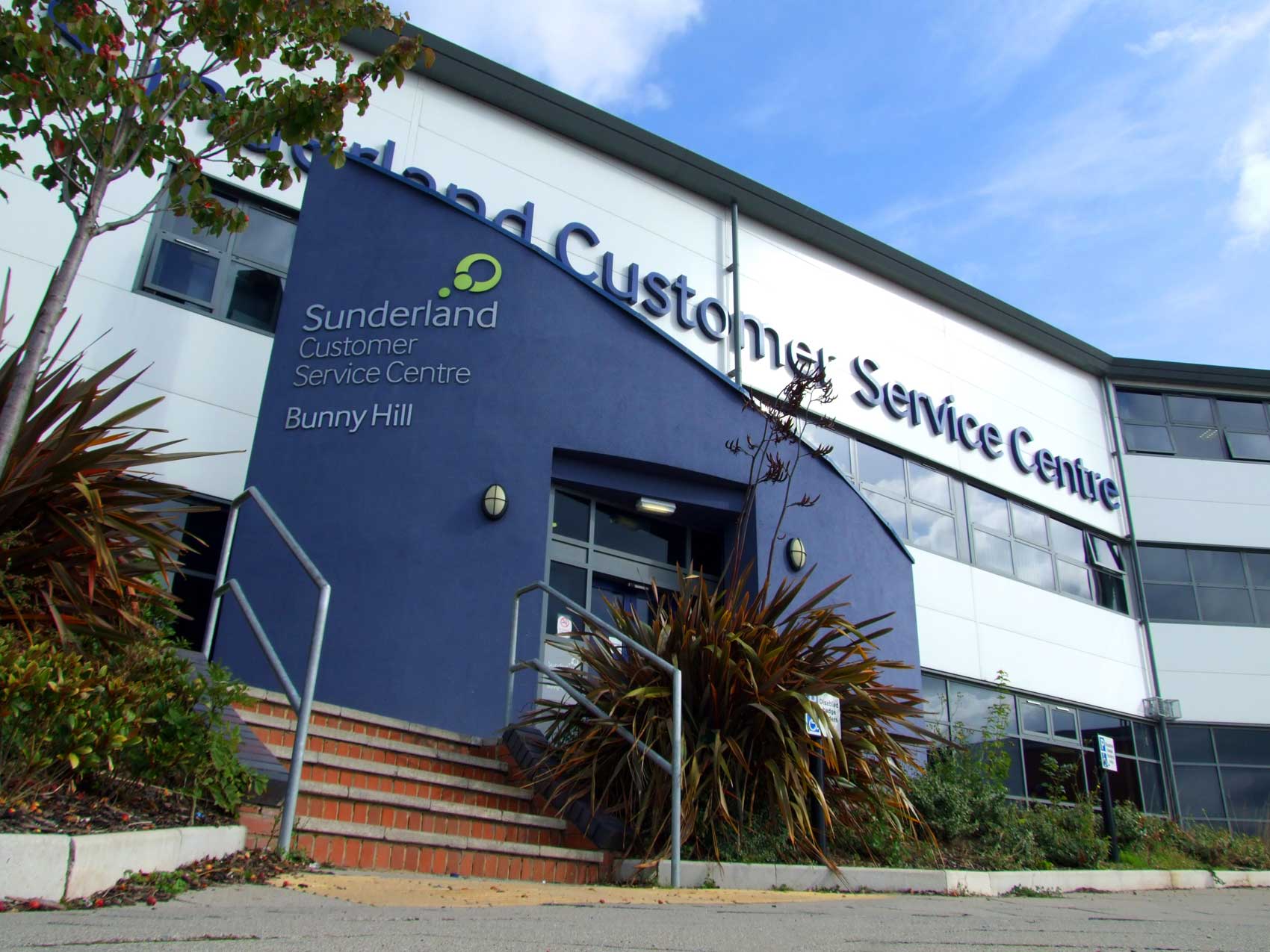 Shadbolt was part of the Design Team which helped Clugston with their successful Design & Build bid for the Bunnyhill Customer Service Centre in Sunderland.
The project was the first scheme in Sunderland to bring together more than ten council and health related services in one building within the heart of the community.
The bid process was unusual in that there was no preliminary design included in the tender package. Each contractor started with a blank sheet of paper and to enable Clugston to produce a competitive price, a detailed design had to be carried out. The site was steeply sloping with varying ground conditions, but the proposed design took advantage of the topography to produce an interesting building which sits well on the site.