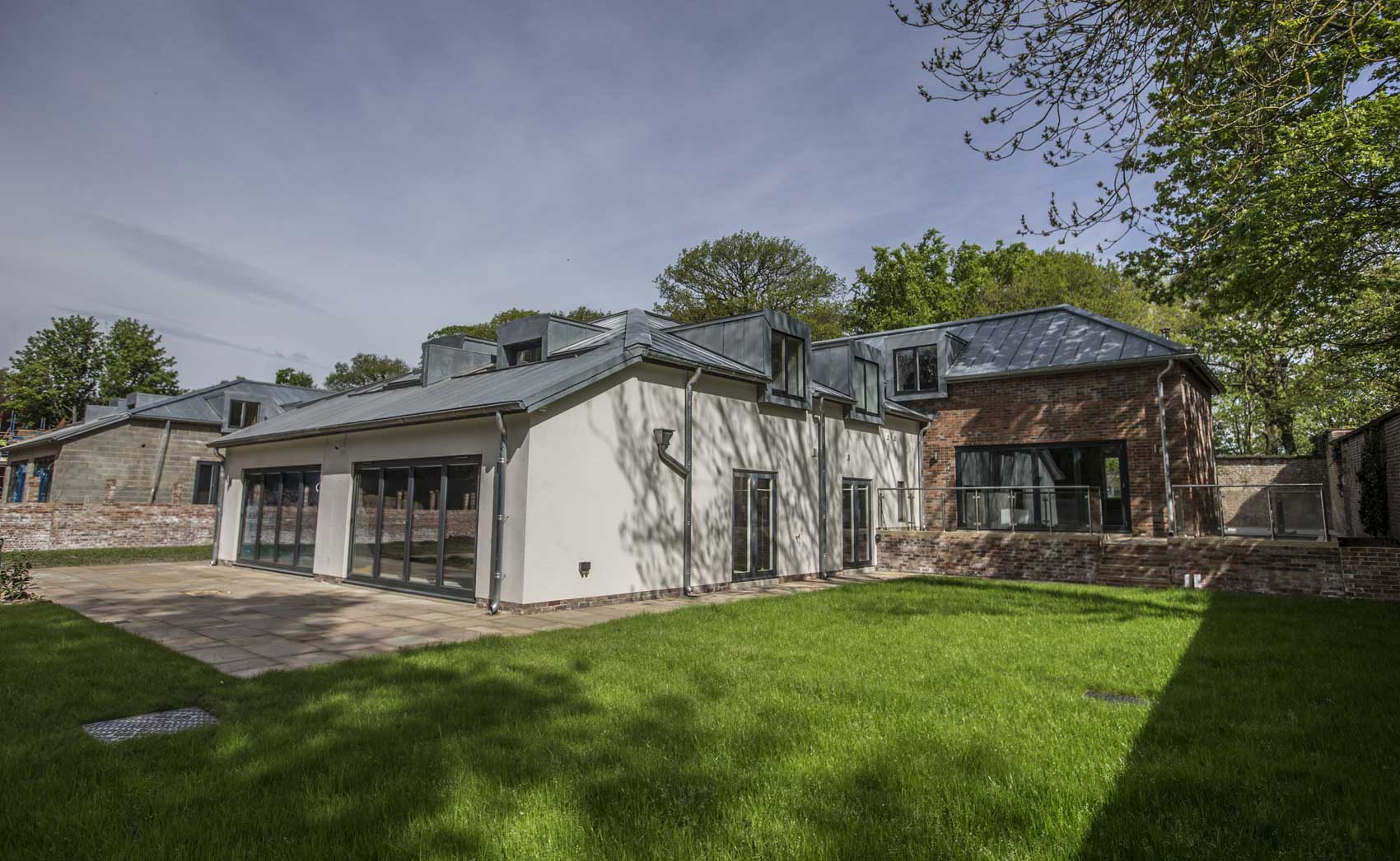 Shadbolt Group provided Geo-environmental and Civil & Structural services to help facilitate a new luxury housing scheme, The Walled Gardens in Gosforth, on behalf of All Saints Living.
Situated within a walled garden in the grounds of Newcastle Racecourse, the project comprised of 14 luxury houses, split over two phases. The gardens previously formed the centre of the horticultural activity at Gosforth House.
Historically, the essential function of the walls surrounding the garden was to shelter it from the wind and frost, ensuring protection for the plants and produce. The walls may have also served a decorative purpose, evidence of which can still be seen on the pillars leading into the entrance of the estate. The luxurious new properties are nestled within these original walls, offering contemporary, spacious living within historical surroundings.
As well as civil & structural engineering, the works also included the remediation of the site to isolate metal impacted soils and remove an established strand of Japanese Knotweed in order to mitigate against potential risks to human health and the stability of the development.