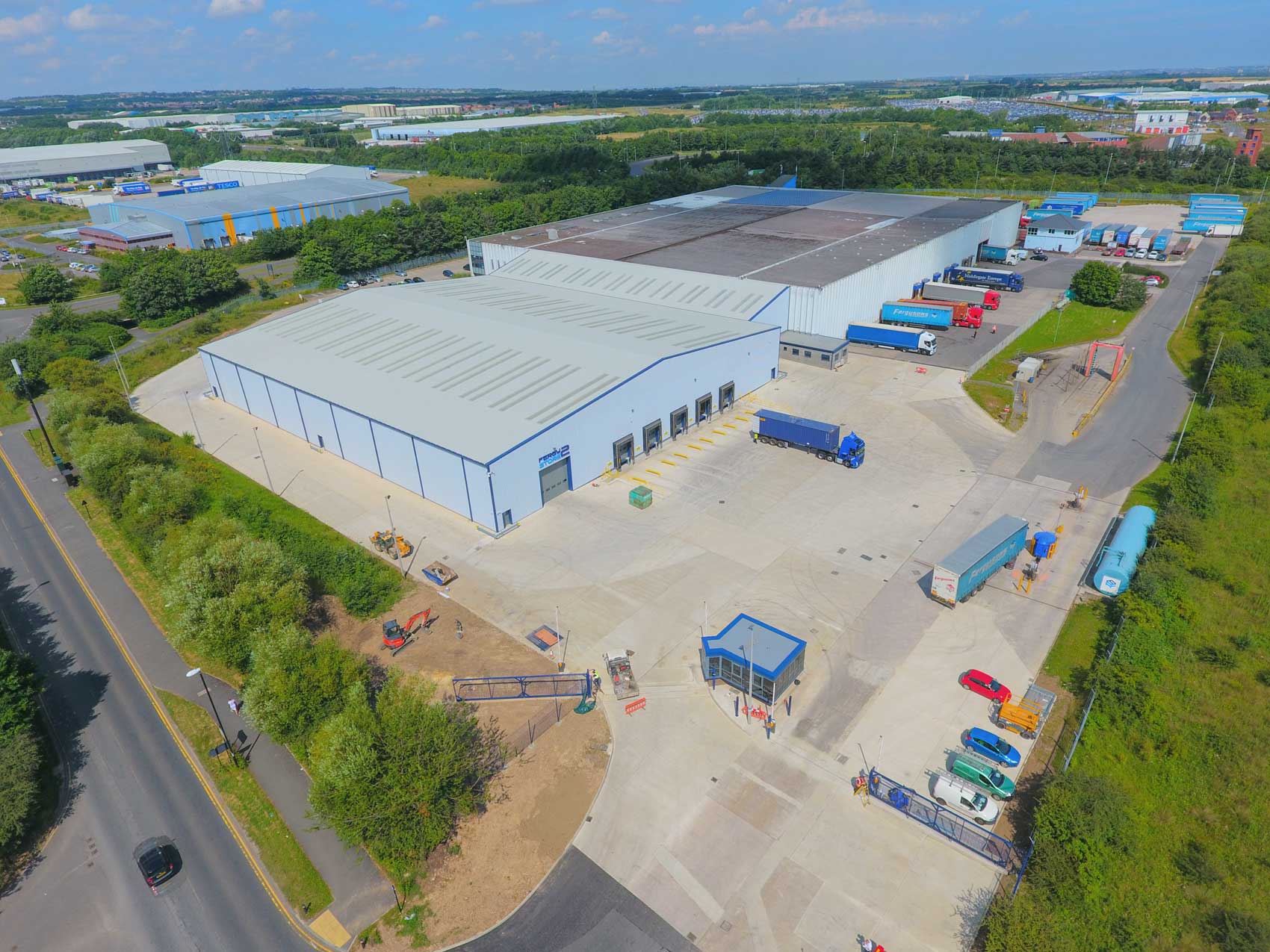 Washington
£3m
Approximate Construction Time
36 Weeks
Warehouse
The Fergusons Transport development is an extension to Ferguson's existing warehouse facility at Pattinson Industrial Estate, Washington.
Shadbolt Group was approached to design a new 50,000ft² warehouse on existing hardstanding at the Ferguson facility, along with a new, external office pod. To coincide with the new build design, Shadbolt was also asked to design refurbishment works to the existing facility, including the demolition of an existing stair tower and lean-to building, removal & sealing of an existing production door and improvements to the gatehouse at the site entrance.
The new unit, which resulted in 4,665m² (50,205ft²) of warehouse space, is connected to the existing facility by a new 980m² (10,535ft²) 'Canopy' building on the site of the former lean-to. This allows Ferguson vehicles to drive through the building and load/unload goods under cover and allows a safe, covered route for the transfer of goods with direct fork-lift routes between the existing unit and the new one.
The new office pod is constructed externally to the site of the former production door, with the internal wall effectively sealing the former opening, and the external location providing excellent visibility for the office staff to manage the external yard areas.
Due to Ferguson's operational requirements, the development had to run to tight time constraints, with the office facility requiring completion and handover with a very short window of opportunity to do so. Design work and detailing was carefully managed to make sure all information was provided accurately and on time. All project deadlines were achieved without causing any issues to Ferguson's existing operations.