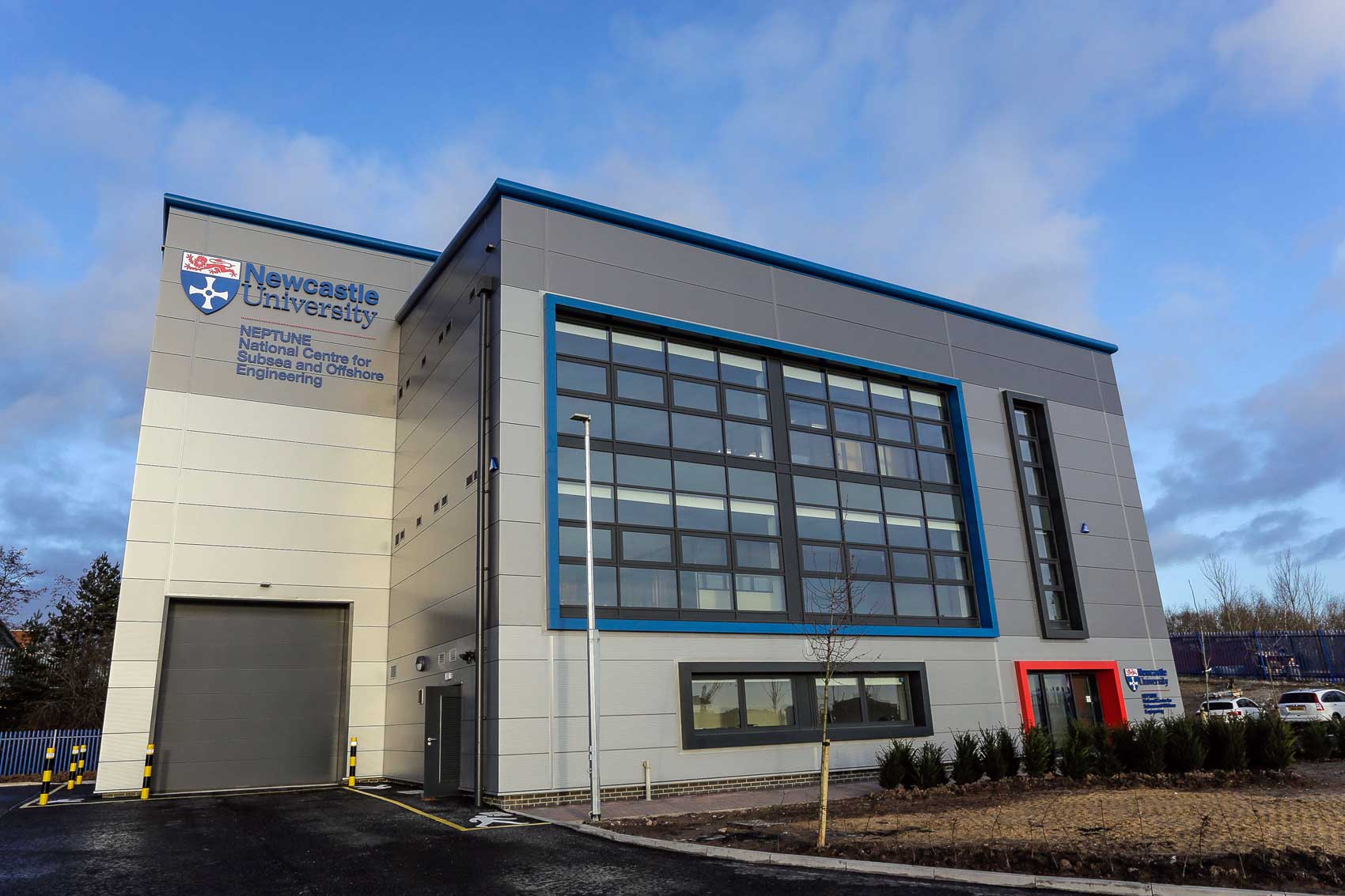 The Neptune Research Facility was created in collaboration with Newcastle University to provide a new, multimillion pound, purpose-built research lab and testing facility for deep ocean research. The facility is the first of its kind in the UK and is rivalled by only two other facilities internationally, owned by the Russian and US governments.
The facility itself was designed as two separate buildings joined together by the outer envelope, with a three-storey office building to the frontage and a 15m high workshop to the rear. The office facility houses the operational facilities for the workshop as well as a number of open plan offices and meeting spaces.
The workshop facility contains a range of test chambers as well as a 7m pit, which holds a large hyperbaric chamber, 4.5m long and 2.5m in diameter which can simulate the pressure of 4.5km of water.
As well as being designed to BIM Level 2 standards, the project also achieved a BREEAM 'Excellent' Rating.