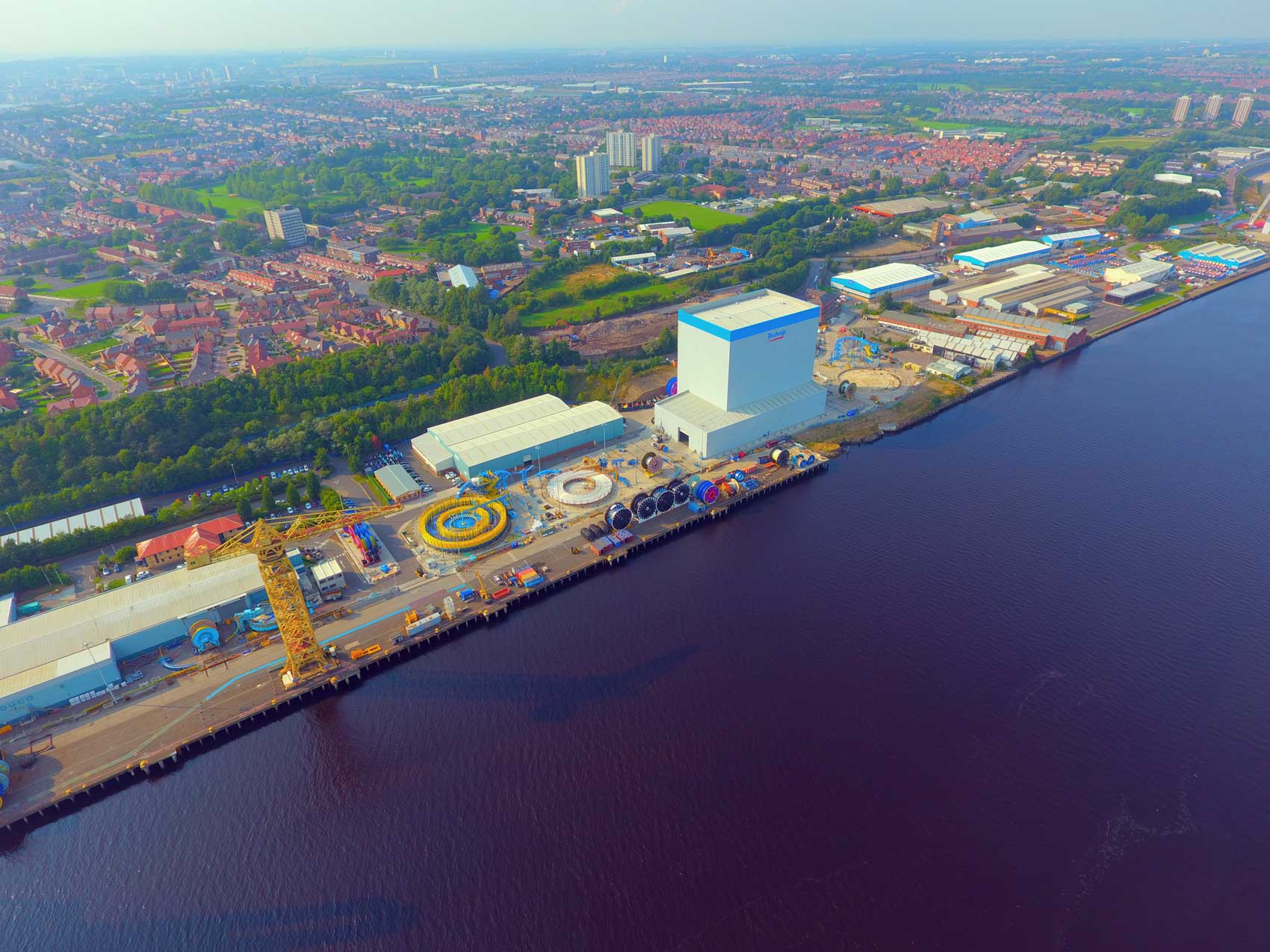 Location details
£20m
Approximate Construction Time
78 Weeks
Office
Heavy Industrial
Manufacturing
Architectural
Shadbolt was appointed by Technip to design a building to house the firm's new Vertical Helix Assembly Machine (VHAM), which produces umbilical pipe. Due to the height of the VHAM, the building needed to be single storey with a clear internal height of 57metres. A single storey building of this height is very rare and presented design challenges to deal with the extreme wind loading the building would be subjected to.
The VHAM weighs approximately 1500 tonnes and due to the ground conditions is supported on a piled foundation. Beneath the VHAM, an 8-metre deep shaft provides access to a concrete tunnel used for pipe re-runs.
Externally Shadbolt designed numerous foundations for the equipment which is used to transport and store the umbilical pipes. This included two 36 metre diameter carousels to house 3000 tonnes of pipe prior to being exported off site.