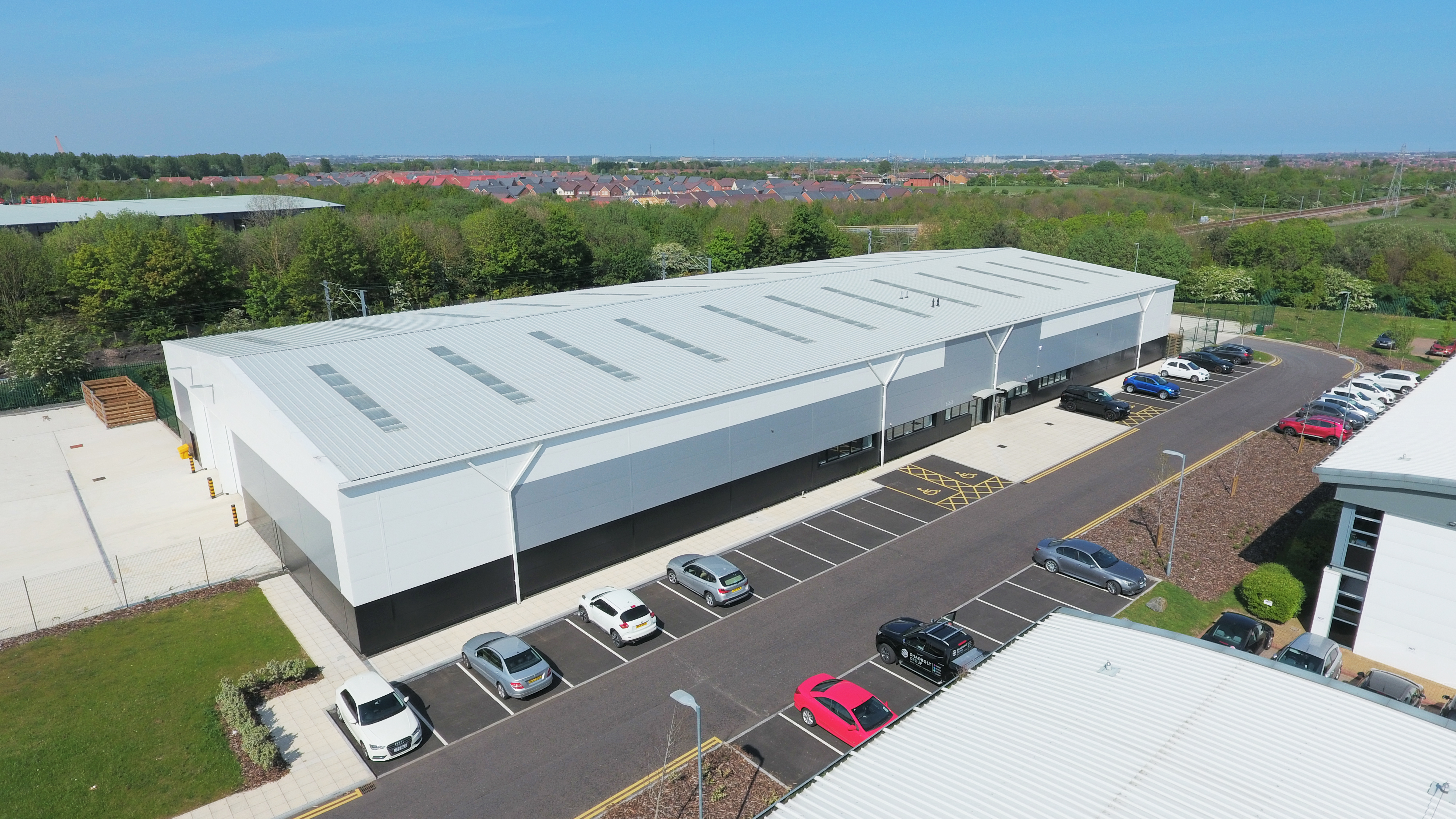 Infinity Park, Monkton Business Park
Shadbolt were contracted by Hellens Group to help build three state-of-the-art speculative industrial units on Monkton Business Park, South Tyneside.
As the site was already home to a number of large businesses such as Siemens, Hitachi Construction Machinery Ltd, Ford Component Manufacturing, Kier North, Keepmoat and many others, Hellens believed this to be the perfect location for three additional units to attract more business to the area.
The £5m scheme was expected to create over 100 new jobs within the Hebburn-based Business Park.
Our Environmental, Management, Civil and Structural departments were involved in the development, starting by conducting a thorough site investigation prior to build commencement, design of the foundations and steel framework.
Once complete the units were at 75% occupancy within the first six months of opening in August 2018.