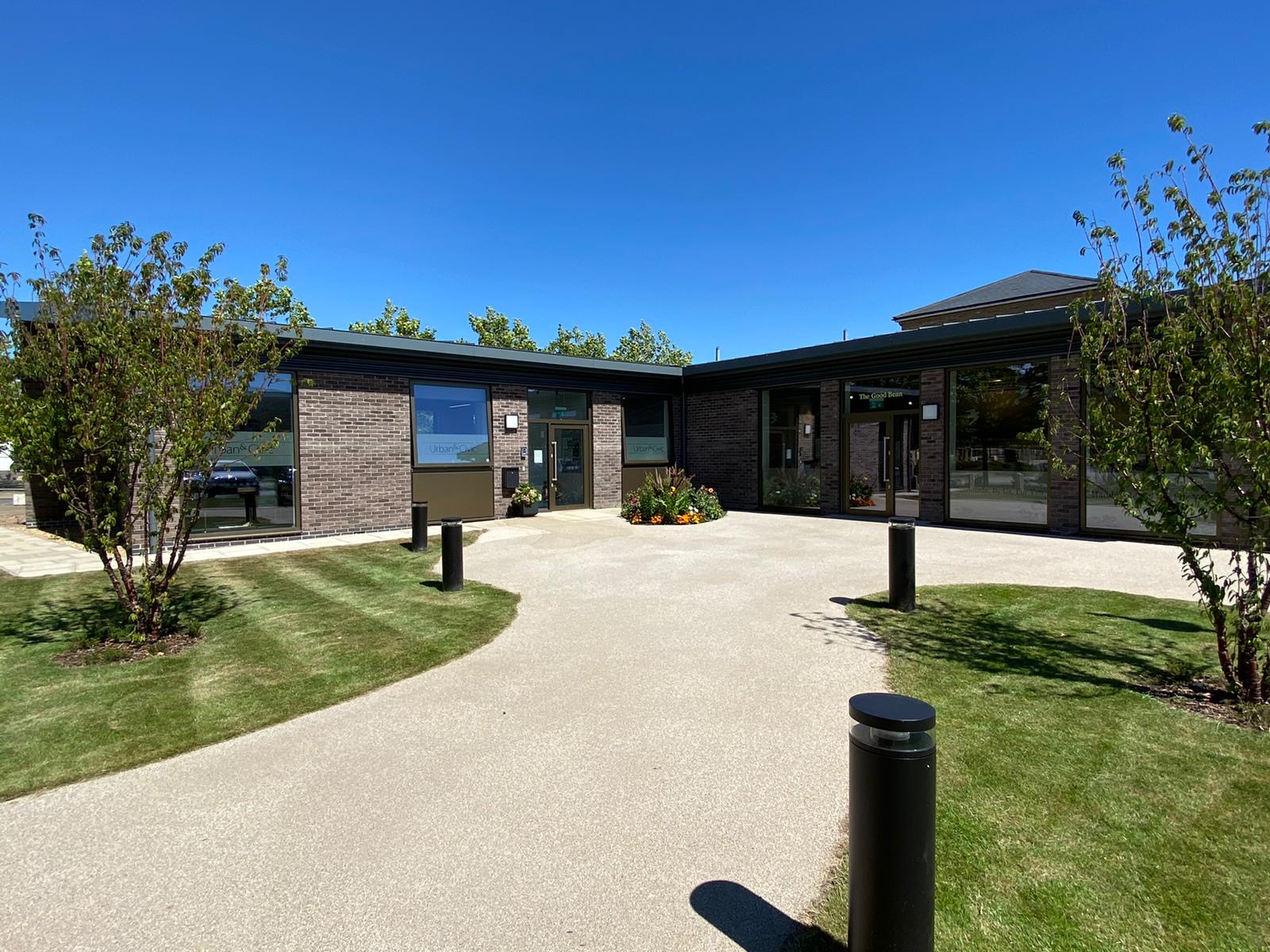 Corby,
Northampton
£1,000,000
Approximate Construction Time
22 Weeks
–
Office
Shadbolt Group were involved in the development of a new modern Café and Marketing Suite in Corby, Northamptonshire.
The £1million development now homes the sales office for nearby housing developments with a public café called The Good Bean.
Prior to build, a thorough site investigation of the ground was required by our Environmental team to ensure the ground conditions were good condition to build on.
Our Civil and Structural then began work on the sub-structure and super-structure design (foundations and steel framework).
Construction started in November 2018, and the suite was officially open Summer 2019.
The addition of our new southern office at Corby Enterprise Park, allows us to expand our construction consultancy services further afield to sites such as this one.
This is just one of many sites Shadbolt Group have been and still are involved in around Corby/Northamptonshire.