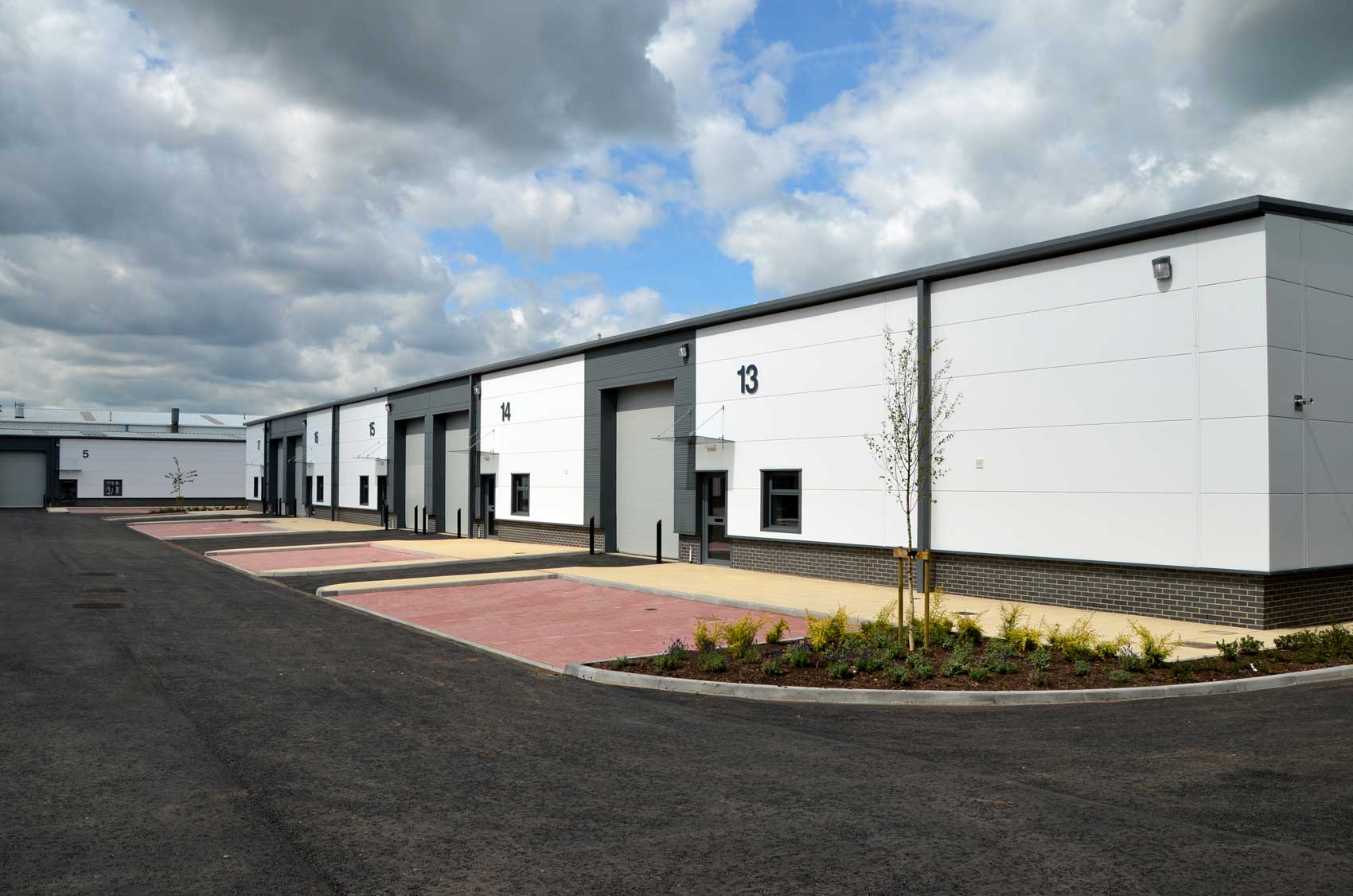 Larch Court is an industrial development at West Chirton Industrial Estate, providing 17 individual units, within three separate terraces.
Shadbolt Group took over design responsibilities at the Detailed Design phase of the project, at which point the original design was developed to create a more functionable and cost-effective design solution than was originally proposed for the scheme.
Blending modern, industrial aesthetics with practical design, the building frontages utilised light coloured, horizontal bands of micro-profile cladding, punctuated with dark grey, vertical bands of sinusoidal profiled cladding, with a dark grey trim wrapping around the perimeter of the building to frame the whole façade. These vertical bands were used to break up the external elevation of the units and provide clear, visual contrast between the units.
One of the key goals during the design phase was to create an overall footprint that could provide a wide range of unit sizes, and which could be adapted at later dates to increase or decrease the unit size as required for the ultimate end-user. Internally, the spaces created allowed for units ranging from 140m² (1,500ft²) to 468m² (5,035ft²), enabling the developer to attract a diverse range of occupiers.
The development received a BREEAM 'Very Good' standard on completion.